CLUBHOUSE SERVICES
Very few companies have LIDS' experience at retail team shop development. Every level of our organization knows what is required to maximize revenue, and LIDS Clubhouse is capable of integrating across all platforms of team-specific retail - brick-and-mortar, e-commerce, and special events - resulting in synergy and brand consistency that is easily recognized as a trusted element among those LIDS Clubhouse serves.

Stores operate on a unified point of sale operating system. The LIDS Sports Group's retail businesses - LIDS headwear stores, LIDS Clubhouse stores and LIDS Locker Room stores - make up more than 975 mall-based, airport, street level and factory outlet locations nationwide, and in Canada and Puerto Rico. United States retail operations are networked to a central distribution center.
RETAIL LOCATIONS
LIDS Clubhouse operates team-specific stores for several Major League Baseball teams and Division 1 universities, the NFL's New York Jets, and NASCAR to name a few - more than 50 locations in all. Stores offer a wide assortment of officially licensed team-specific headwear, apparel, accessories and novelties in the latest styles and colors. Some locations also offer custom embroidery capability.
Most LIDS Clubhouse collegiate properties serve as an official merchandise partner with the school whereby sales from those stores help provide support of university athletic programs and student programming.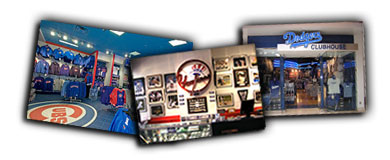 ONLINE TEAM SHOPS
When operated in conjunction with its brick-and-mortar and concessions components, LIDS Clubhouse's e-commerce stores are able to offer team organizations and displaced fans options unavailable elsewhere.
These online shops are fully integrated with LIDS Sports Group's operations, and most serve as the official merchandise site of their respective team, school or organization whereby sales help provide support to university athletic programs and student programming.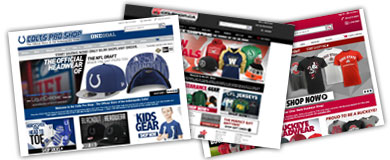 ON-SITE CONCESSIONS & SPECIAL EVENTS
Few things are more exciting to a sports fan than attending a home game of their team. LIDS Clubhouse knows that very well and is well-suited to enhance that experience with its fan-friendly game day event retail capabilities. Specially-designed tents, trailers and kiosks ensure fans are offered a vast selection of officially licensed products at convenient locations.